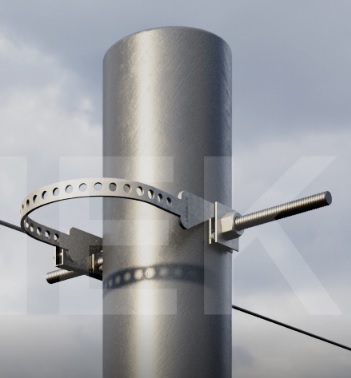 MULTIPLE SUPPORT FOR POST RETENTION
Curved metal structure with two ends for fixing to the pole clamping bar, provided with a series of holes for positioning the connection devices.
konekt -SOLUCIONES PARA REDES EXTERIORES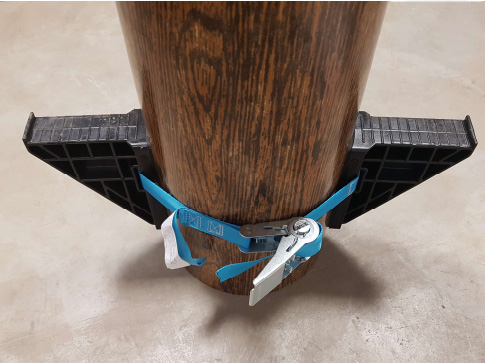 RISING GRP POLE TOOL
Tool intended for climbing on all types of poles, especially suitable for those made of Glass-fiber Reinforced Plastic (GRP).
Composed of 10 pairs of stirrups, each one linked by a textile tie strap and ratchet, with attached velcro to facilitate the set up. Presentation in transport backpack: 10 pairs of stirrups joined by their respective 10 tie straps + ratchet with Velcro.
Kit available with other configurations.
konekt -SOLUCIONES PARA REDES EXTERIORES